May 2019
I am now 4 months and 15 days into my exchange in Taiwan. Life is going great. Chinese class is running smoothly as usual and I have just moved into my second host family. I am excited, curious and sad all at once. I feel I have such a strong connection with my first host family and can't imagine life in Taiwan living away from them. At the same time I also want to experience family life in a completely new and different way. I know my second family is very nice as I have spent quite a lot of time with them. They are also a very traditional family and provide an experience totally contrasting to my first very modern Taiwanese family. I only worry about the location, as they live in Keelung, a city next to Taipei. This has been a concern of mine as i think travelling to school and seeing friends in another city will prove pretty inconvenient and difficult. I brought it up with my Rotary Club, and they told me not to worry and assured me it would be ok. I trust them and believe they will work something out. Apart from this living their way of life has been so far, a very new, enriching experience.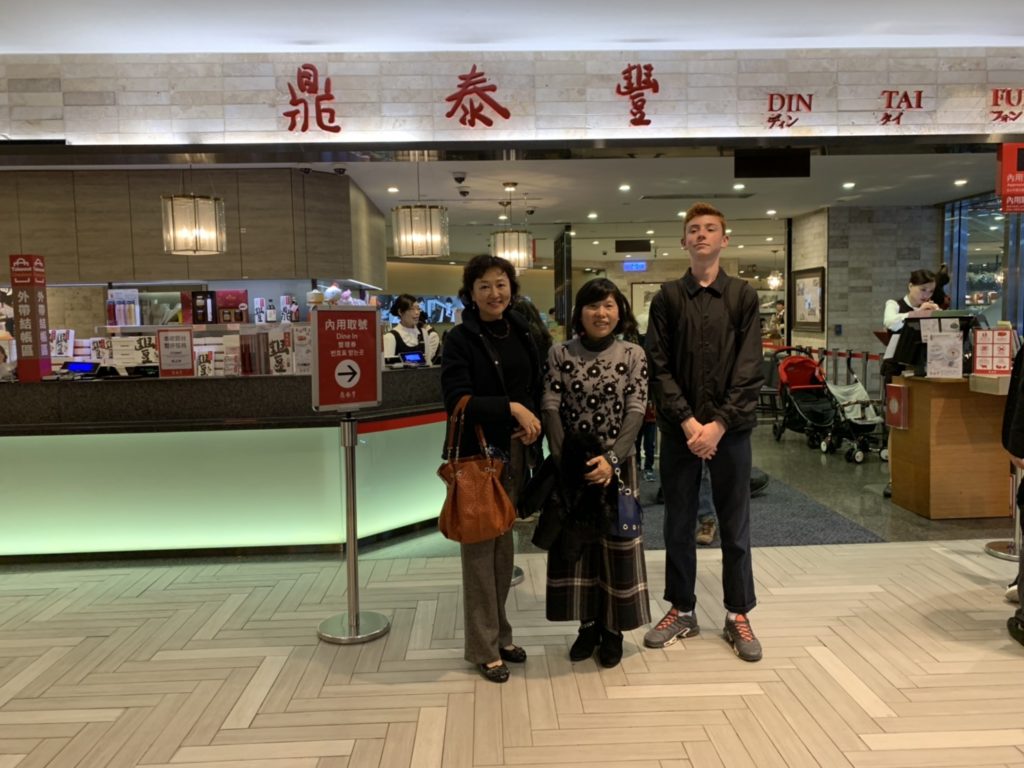 My First Two Host Mothers and I

School is going as usual. I am starting to understand little parts of some lessons. Of course, I continue playing basketball with some of the older kids from school whenever I can. Whilst I do play basketball with a few, most of the kids in my class are still pretty reluctant to talk to the other exchange students and I, even when we attempt to make contact. Nevertheless I have some strong friendships with a couple people on the older years. They always help me with my Chinese and make me feel confident on the school environment.

In the past week I have gone on two Rotary trips. The first was a bus trip around Taiwan with the other exchange students from my multi district. The first day we went to a Japanese themed village in the Lugu mountain forest. Here I saw fireflies for the first time! They are even more beautiful than I expected. The day after we took the bus to an amusement park in sun moon lake with an aboriginal theme. As well as going on rides, we saw re-enactments of traditional stories and culture. Later we took a cable car to Sun Moon Lake and took a ferry to our hotel while the sun set. It was really nice. For the last couple days we visited a Buddhist monastery and Taichung, a city in the middle of Taiwan. I am still amazed at how Rotary fits in so many activities in such a small amount of time.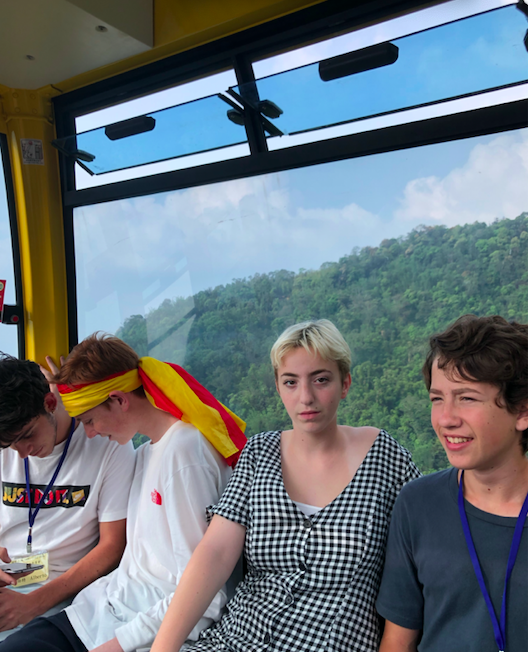 Some Friends in the Sun Moon Lake Cable Car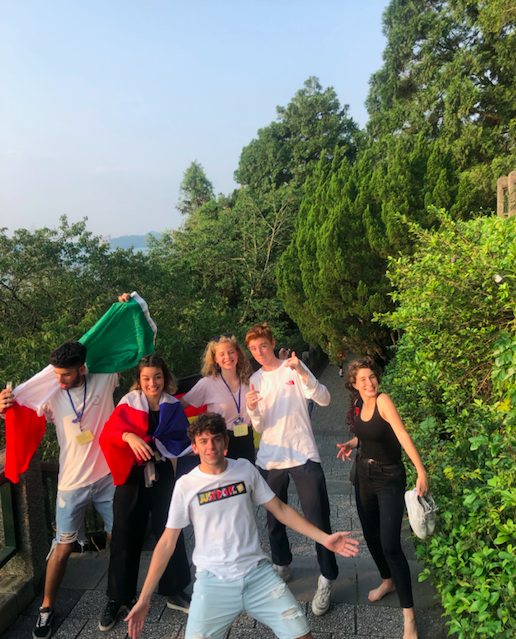 Exchange Students at Sun Moon Lake Temple

The second trip was to 玉山, or Jade Mountain. It is the highest mountain in Taiwan and East Asia, elevated at almost 4000m tall. We spent three days on the adventure, one to prepare and the other two to climb the mountain. I can confidently say it was one of the most uncomfortable, difficult things I have done, but the sense of achievement once we made it back was incredible. In Taiwan I didn't not expect to be experiencing such low temperatures, so to be honest I packed pretty lightly. The climb was also a lot harder and dangerous than expected. On the first day we climbed about half way to a lodge where we would be staying. There were a lot of clouds, but no rain and a fair amount of visibility. Due to the altitude, no one could sleep that night. Everyone was waking up in our crowded dorm throughout the whole night from terrible headaches and altitude sickness. By 2:00am, the time we were meant to get up and prepare, everybody was wide awake. The climb ahead was much more difficult than expected. To begin, it was a piece of cake, walking up slopes  with the only problem for some being the thick air. After about an hour, we got close to the top. Rain started to pour down and the wind felt like ice cold knives on our exposed faces and hands. For the last hour of the climb we had to scale rock faces and shuffle across tiny ledges with only chains to give us grip which burned your hands from the cold. As the sun began to rise, we got to the peak. Visibility was 0 with clouds creating a void around us. We were being hammered by the rain and wind. Our clothes were soaked and we felt like we were going to get nerve damage. But we made it, and to us all that mattered was we made it to the top of the world. The amount of self accomplishment I feel for doing it is insane, and i feel it improved my mindset. You have to push yourself and get to the top no matter how difficult and uncomfortable it may be, because every time it is worth it.
Before the Climb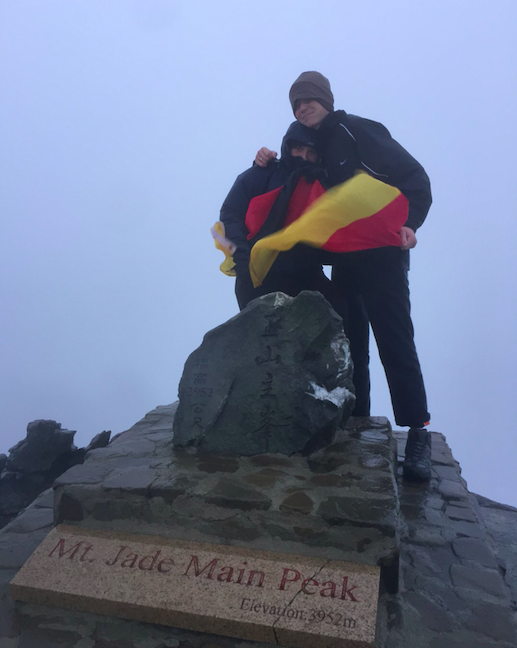 A German Friend and I at the Peak of Jade Mountain